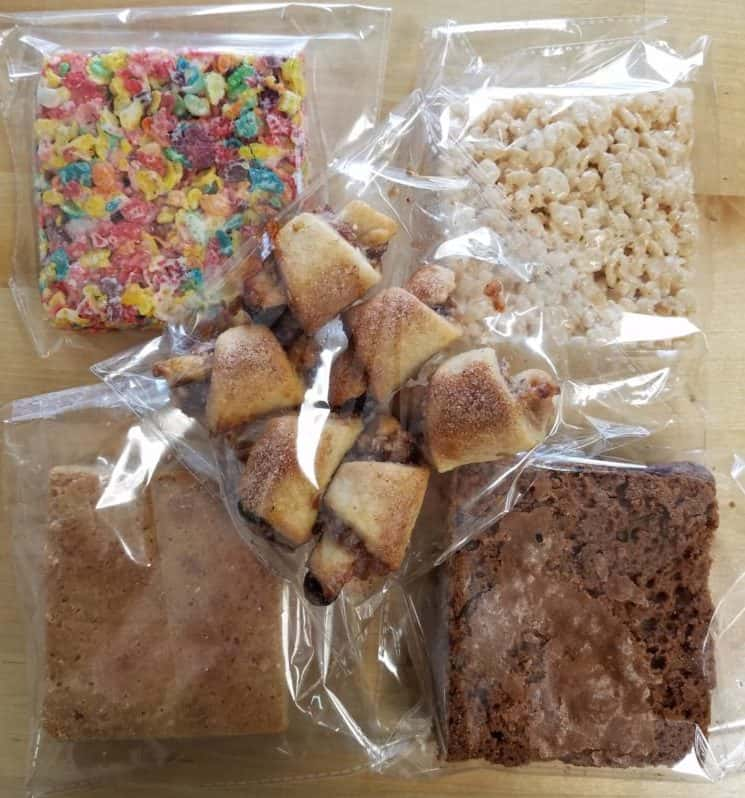 Treats
Chef Julie's passion is baking, and she has been honing her craft for more than 15 years, crafting a wide range of delicious desserts and treats. She uses only the finest ingredients and follows home-style recipes which have been refined over time. Some of her favorites include traditional Ruggelach, Butterscotch Brownies, White Chocolate Blondies, Fudge Brownies, Meringues and Coconut Macaroons among many others.
Check out what delectables she has at the counter today, or call/e-mail to custom order dessert trays for lunches and parties (248) 682-2697 or tbutchery@gmail.com
In addition, don't forget to pick up a treat for your pup! Stop by the freezer to see this month's special paw-print treats, made from real fruit!